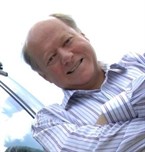 Moderator
Christopher Macgowan
Christopher Macgowan is Visiting Professor at the University of Buckingham's Business School's Centre for Automotive Management. He is a member of the Royal Automobile Club Foundation Public Policy Committee. Christopher Macgowan is the former Chief Executive of both The Society of Motor Manufacturers and Traders (SMMT) and The Retail Motor Industry Federation (RMIF) and is a member of the Department for Transport's Motorists' Forum. Christopher is a Freeman of the City of London and the former Interim Chief Executive of BEN – the automotive industry charity. He is a trustee of the National Motor Museum and remains a trustee of BEN. In 2008 he was appointed Officer to The Most Excellent Order of the British Empire (OBE) in the Queen's Birthday Honours list. Christopher worked for British Leyland early in his career and lived in Canada for a number of years.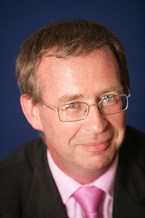 Speaker
Steve Young
Managing Director, ICDP
Steve joined ICDP in March 2010 although he has links with the organisation going back to its formation in 1994.
Previously, Steve was Chief Executive of LDV Group and Chief Operating Officer of GAZ International until December 2007, when he left due to his wife's illness. During his tenure there, he led a turnaround of LDV, recruiting new dealers in the UK and launching export markets in Belgium, France, Netherlands and Spain. He also introduced new channels for remarketing of used vehicles and a branded daily rental business. Pre LDV, he was involved on the "buy" side in two significant M&A deals in the auto industry, and served as a Non-Executive Director of Ashok Leyland, the Indian truck and bus manufacturer.
From 1985-2004, he was one of the leaders of the A.T. Kearney global automotive practice, working with manufacturers, suppliers and distributors in Europe, America and Asia. He led the development of the IndeGo "next generation car company" concept which incorporated a number of fundamental changes to the distribution model on both new car supply and aftermarket customer relationships, with a core theme of "car for life, customer for life".
He started his industry career with British Leyland and Ford Motor Company, having originally graduated in Production Engineering, and has a postgraduate Diploma in Management Studies.
When not working his interests focus around fast cars, flying helicopters and travel.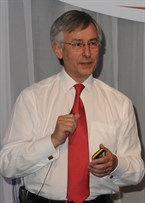 Speaker
Chris Oakham
Director, Trend Tracker
Chris Oakham graduated as an engineer with Leyland Truck and Bus via its student apprenticeship scheme, and worked in the design department before moving on to car retailing and subsequently as a district manager for MCL Group (importers of Mazda cars). For the past two decades he has been an automotive consultant and researcher working for Sewells International and Alison Associates.
Together with four other directors, Chris set up Trend Tracker in 2003 specialising in primary research of the automotive retail sector. As well as researching and authoring numerous research reports and articles, he has worked with vehicle manufacturers, aftermarket manufacturers and distributors, franchised dealer and independent groups, bodyshops, finance houses, insurers, local and central government, and others to devise and implement strategies principally in the automotive aftermarket area.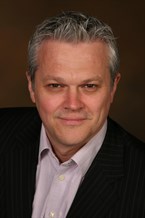 Speaker
Alistair Horsburgh
Chief Executive Officer, CitNOW
A make-it-happen serial control freak; brought up as a third-generation car dealer, franchised sales exec through to dealer group MD and exceptionally passionate about automotive digital coupled with 30+ years of knowledge and experience. Always opinionated with a goal to change the face of automotive retail one dealer at a time in every country around the world. Alistair played rugby for over 20 years, some of that has taken its toll in middle age, but is now an avid season ticket holder and fan for the greatest football club on the planet, Manchester United, where he can be found at Old Trafford with his son at every home game with his head in his hands, chest or hugging some random southerner.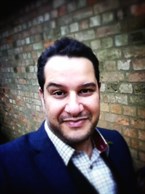 Speaker
Adam Goran
Divisional Director, Customer Engagement, Grass Roots Group
An experienced business leader and marketing communications professional, Adam leads the Customer Engagement Division at Grass Roots Group and is responsible for leading the development and growth of the group wide proposition and strategy.
Since joining Grass Roots Group in 2008, Adam has been responsible for visioning, developing and delivering complex customer engagement programmes, and has had proven results across a variety of sectors including automotive, media, retail, financial services, telecoms and leisure due to his innovative, driven and strategic approach.

Speaker
Angela Barrow
Managing Director of Motor Service Plans UK & Europe, EMaC
Angela is the Managing Director of EMaC, the UK's leading service plan organisation. She has led the business for the last 10 years. From a small team to one that has grown to almost 100 people today. Angela has overseen EMaC growth in volume and reputation; the business has been recognised by the retail sector as AM Dealer Recommended Service Plan Supplier for the last 4 years.
Under her guidance and passion, and with a committed and dedicated team behind her EMaC has grown to its market leading position. Today, EMaC work with the majority of the AM 100 dealers and a host of manufacturers. The growing customer base all trust EMaC's capacity to measurably add value to dealer's aftersales and retention through its distinctive service-led approach, which goes well beyond software.
Angela has a deep knowledge of the motor retail sector borne of a wide-ranging career path that has seen her work for and alongside motor manufacturers, retailers and suppliers. It is a journey with a strong successful sales history.
Prior to taking up her current role, Angela enjoyed senior roles working in the automotive consultancy and as the Group General Manager of an independent dealer group. Before this, she enjoyed success at GE Capital and other finance houses working in automotive finance.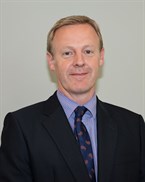 Speaker
Mark Connor
Operations Director, Zenith Leasedrive
Mark Connor is the Group Operations Director of Zenith Leasedrive Holdings Ltd, The UK's largest independent leasing company, and a multi-award winning leading provider of vehicle based benefits. Zenith Leasedrive offer unrivalled levels of customer service, delivered by a highly experienced, knowledgeable and friendly team. Their award-winning systems support a group fleet of 80,000 vehicles, underpinned by a culture of continuous improvement and innovation.
Mark is responsible for all in-life vehicle touch-points – everything from new vehicle purchase through to de-fleet, encompassing SMR and accident management along the way. He has been at Zenith for the last 5 years, and has over 15 years experience in the UK leasing sector. He is passionate about delivering a great customer experience, in partnership with his chosen supplier base.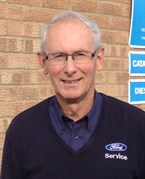 Speaker
Charles Eveson
Managing Director, Kernahan Service
2 years teaching maths at Banbury school
Started at Hartford Motors (part of the Hartwell Group) in Banbury as part time salesman. Progressed through the ranks to Regional Director for Ford dealers in Banbury, Oxford and Hereford with Hartwell Group.
4 years running Alperton Ford in Wembley followed by return to Hartwell as floating general manager.
Moved to Perrys of Aylesbury as general manager in 1999 for 3 years then to Cheltenham with Fiat and Alfa Romeo.
A short spell with Kernahan of Witney as consultant whilst working part time with John Gibson Associates.
Negotiated the purchase of the aftersales operation of Kernahan of Witney when they closed their Ford retail operation.
Kernahan Service is a Ford Authorised Repairer and MG Rover specialist. We have 5 full time mechanics, an apprentice, a parts specialist and reception/admin staff making a total of 12.
We have been running for 3½ years with annual turnover improving by over 10% per annum.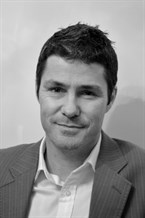 Workshop speaker
Terry Hogan
Managing Director, Motoring.co.uk
Terry founded Motoring.co.uk with Chris Green in 2007 with a view to provide consumers with the best tools to make motoring easier. Under their leadership the business has gone from strength to strength accumulating over 1.8m registered users and a peak of 1.2m unique website visitors per month.
Together, Terry and Chris launched MyMotoring.co.uk in 2014, with the aim to provide support to motorists throughout their entire car owning lifecycle, by giving them regular updates and reminders. During 2015 Motoring.co.uk expects 10m website visitors across the community.
Previous to Motoring.co.uk Terry spent 4 years as Marketing Director at an online retailer of new and pre-registered cars. Terry helped grow turnover from under £1 million to £15.7 million in 3 years. During his tenure Terry was Ernst and Young Entrepreneur of the Year Finalist in 2005.
From 2000-2003 Terry he was Business Manager at Smith Knight Fay Group, managing the sale of Finance and Insurance products for the UK's largest Volkswagen retailer. He was Group Business Manager of the Year in 2002 and changed the retail sales process to ensure delivery of volume and profit targets.
Mike Norridge
Senior Aftersales Project Manager, CDK Global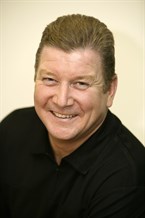 Workshop speaker
Rob Purfield
Managing Director, iN3 (UK)
A high energy presenter with a reputation for fast moving motivational speeches and workshops, for the last 25 years Robert has provided advice on the psychology of teams, leadership, management, sales, negotiation, corporate performance and personal peak performance.
Voted top speaker at last year's IGD Conference, Robert has written articles, made videos and podcasts on numerous topics bringing the skills required to improve individual and corporate performance to life in a way that entertains.
Having enjoyed a career that started in the highflying world of Accountancy with one of the 'Big Four', Robert's transition to Sales is what fired his passion for achievement through the excellence of behaviour.
Experience of working in the Leisure Sector, Automotive Sector and with experience in the Finance Sector, Robert shares some amazing insights with his audiences, displaying remarkable understanding of what makes people reach their potential.
Starting from a platform of "Potential = Performance less Interference" and by highlighting the nine key things which stop people and organisations reaching their true potential, Robert's no-nonsense style makes his audience think about what action they can take to improve their own performance immediately.
Gordon Grant
UK Sales Director, CitNOW
Tom Kirkham
Divisional Aftersales Director, Sytner
Graham Filmer
Profit Consultant, EMaC